Hand Therapy Services
At Hands On Rehabilitation we provide Hand Therapy and Physiotherapy
---
Hand therapists assess, diagnose and treat a wide variety of conditions that affect clients' upper limbs – specifically the elbow, forearm, wrist, thumb, hand and fingers.
Our clinicians are registered physiotherapists and occupational therapists who undertake intensive post-graduate study. This, plus ongoing professional development and training, gives us advanced, expert skills in managing conditions of the upper limb.
Hand and upper limb conditions we commonly see:
Trauma
Sporting injuries
Arthritis
Nerve conditions
Post-surgical conditions
Work-related injuries
Burns and plastics
Congenital conditions
Accumulative trauma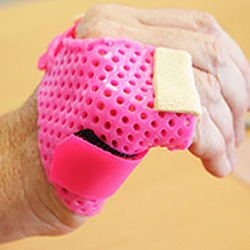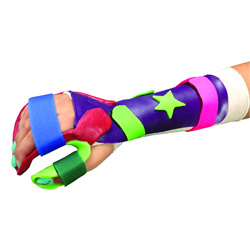 Hand therapy services we provide
Splinting and casting
Fitting of off-the-shelf orthotics and splints
Manual and manipulative therapy
Wound management
Scar management
Oedema management
Pain management and desensitisation
Strengthening and rehabilitation programmes
Functional assessment and rehab
Ergonomic/workplace assessment and advice
Acupuncture
Sensory testing and retraining
Note there is a co-payment for all ACC treatments.